A recent eBay acquisition: a Pentax K1000 35mm film camera. I've been wanting to get into film photography for a while now, and I was recently struck by an urge to find a good beginner's camera to get started. The K1000 seemed the clear choice for a number of reason: its availability, its price, its simplicity.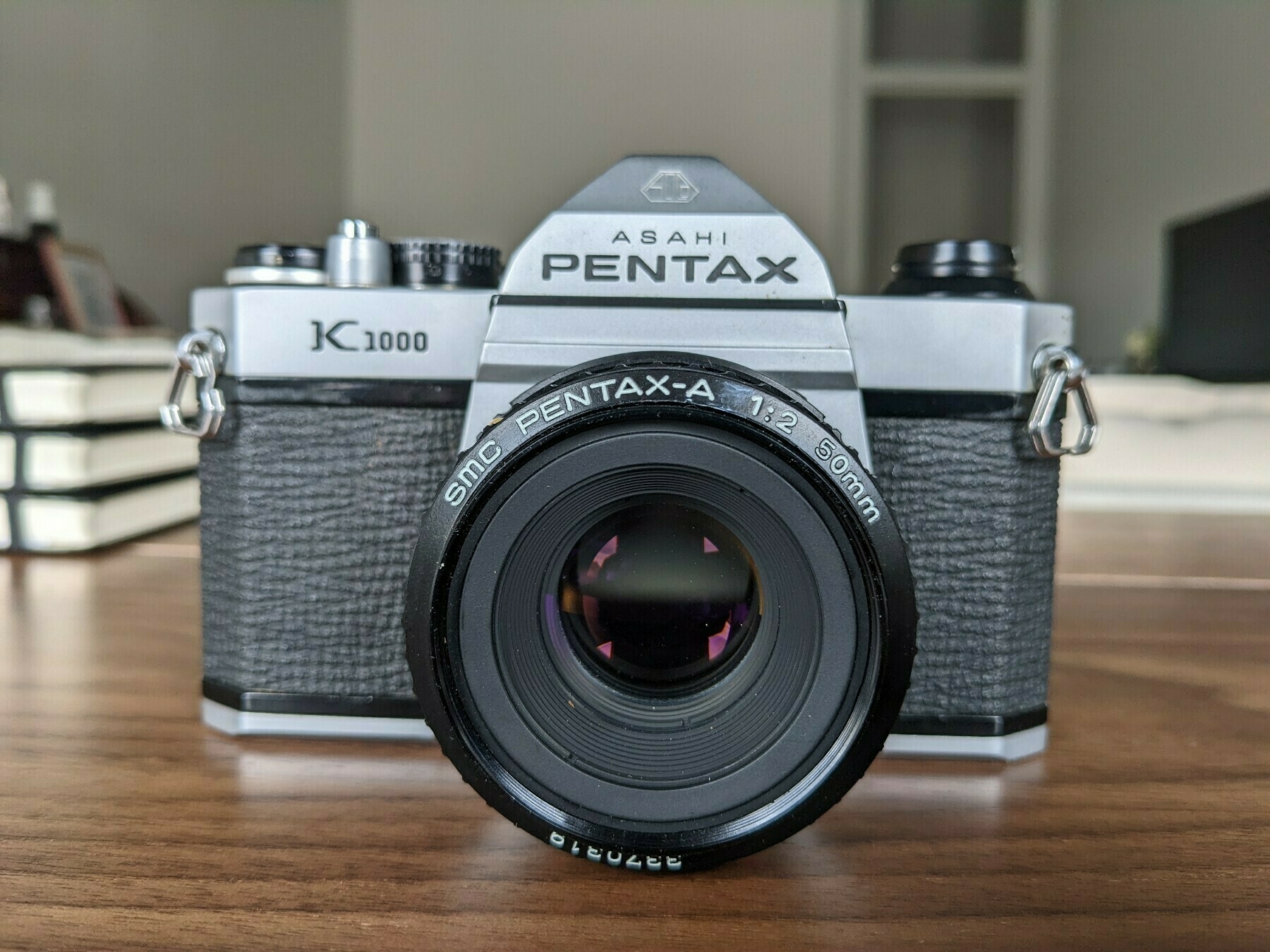 What I like about this camera is its fully mechanical operation: though it does have a battery, that battery only powers the built-in light meter. Otherwise, the camera operates completely mechanically—and you can really feel it when you release the shutter.
The camera has basically no features at all, apart from the light meter: manual focus, manual exposure. Its lack of features was another selling point to me. I want little more than the absolute basics as I get into film photography. There's something about the bare bones simplicity of the K1000 that seems to lend the photos it shoots with honesty and integrity.
I've taken a few shots just around town, mainly getting a feel for the camera and testing out different exposures. I'm hoping to get through a roll in a week or so, so I can send the film off to be developed and see how accurate the light meter is.