Some pictures of St. Bonaventure University taken with my Pentax K1000 on (I think) Fujicolor 200. I'm not entirely satisfied with these pictures; the color is a little underwhelming to me, which may be a consequence of either the film itself or the UV filter I've used. The color of the sky is especially drab; it should be more blue than gray!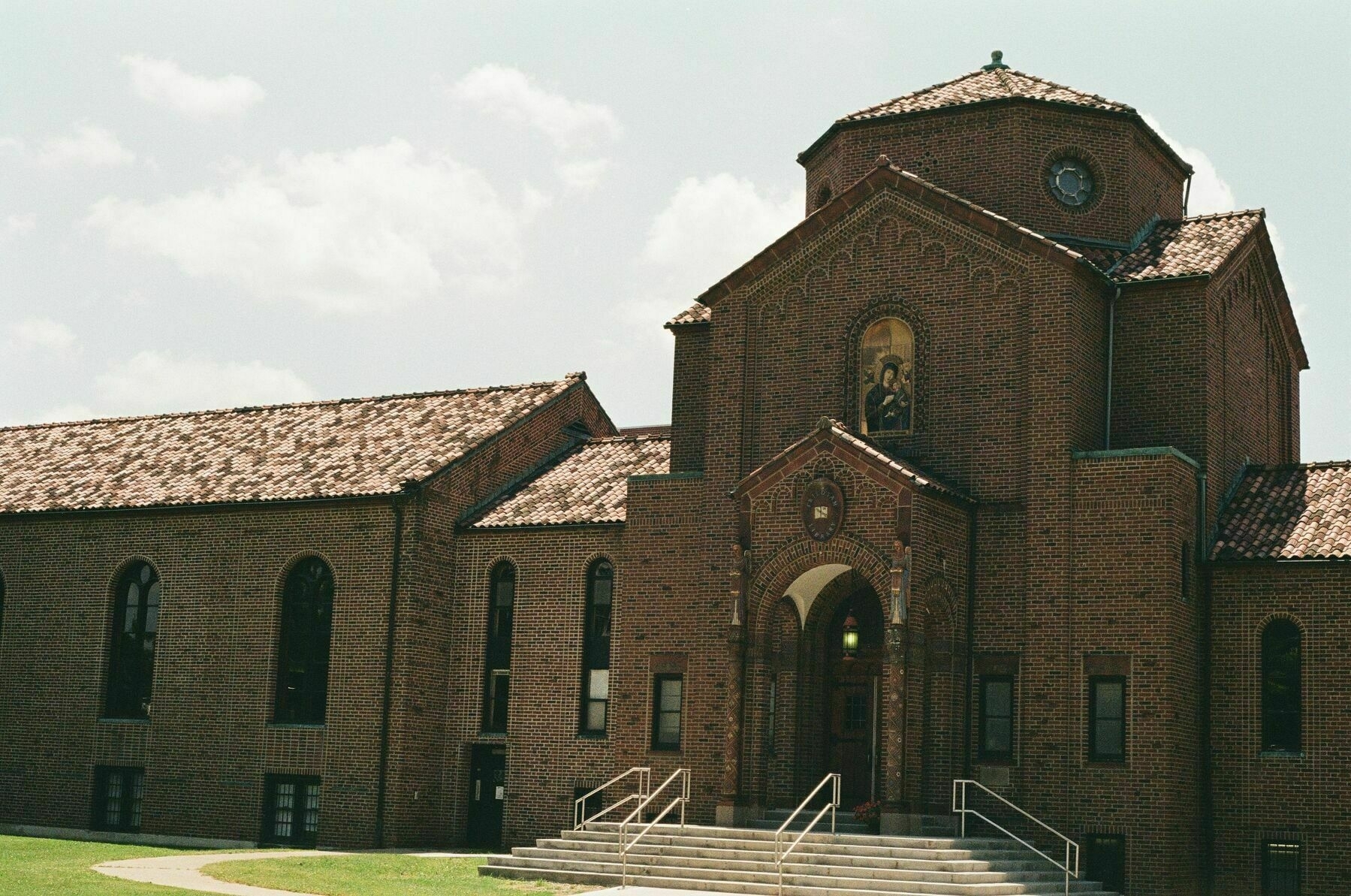 Friedsam Memorial Library, where I spend about 3 to 4 hours each weekday reading and researching for my book project. (The other hours of the workday are spent collating notes, tracking down citations, planning the research, etc.)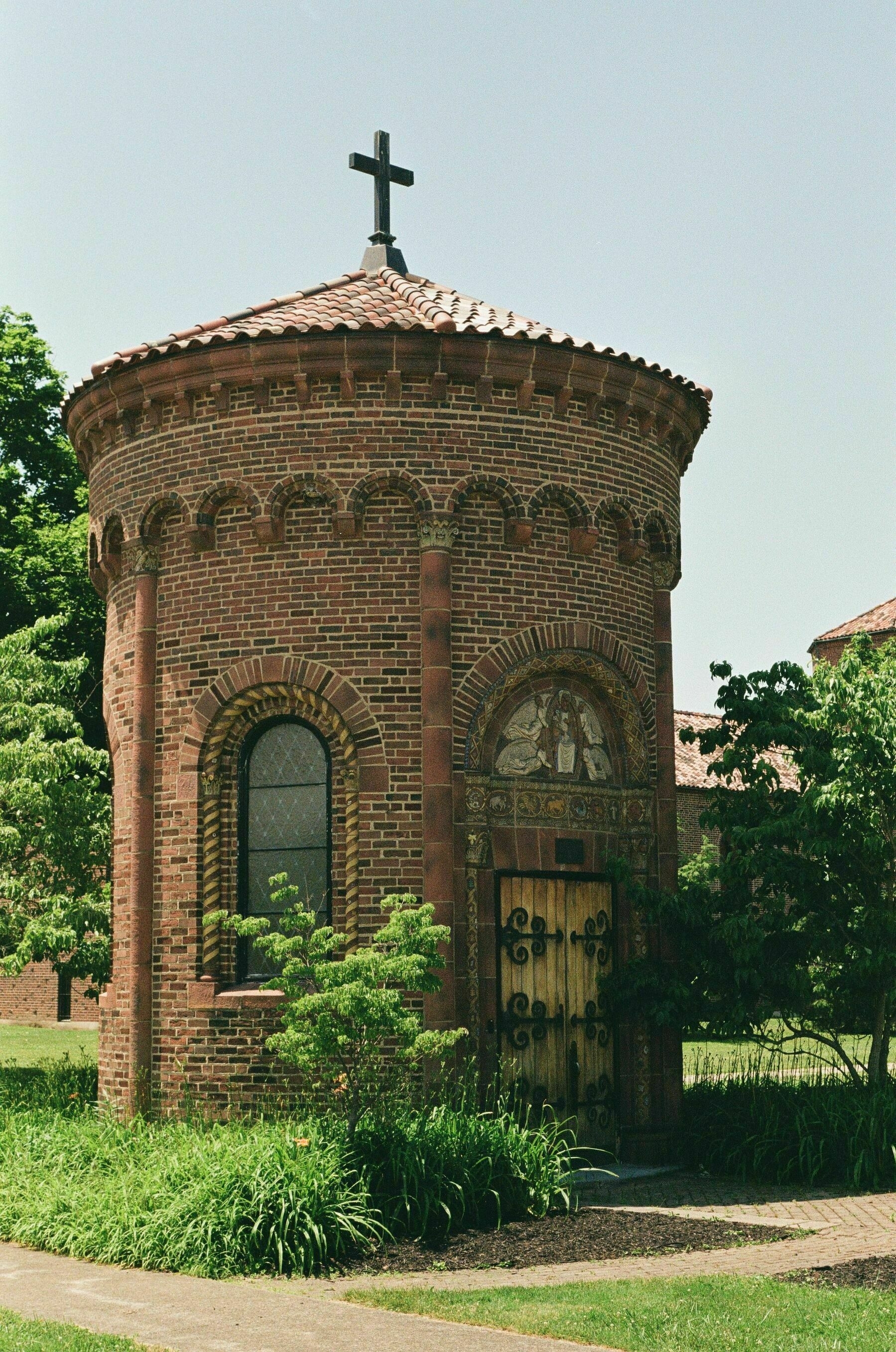 The story I'd heard told about St. Joseph's Oratory is this: when construction on the dining hall was completed, the University used the leftover bricks to build this oratory for the sisters working in the dining hall so they would have a place for quiet and prayer between meals. (I'm not sure that's true now, given that this webpage reports the oratory as a gift from an Olean resident.) When I was a student here it was mostly empty, though in the years after I graduated one of the friars turned it into a chapel for perpetual eucharistic adoration. I don't think it serves that role any longer.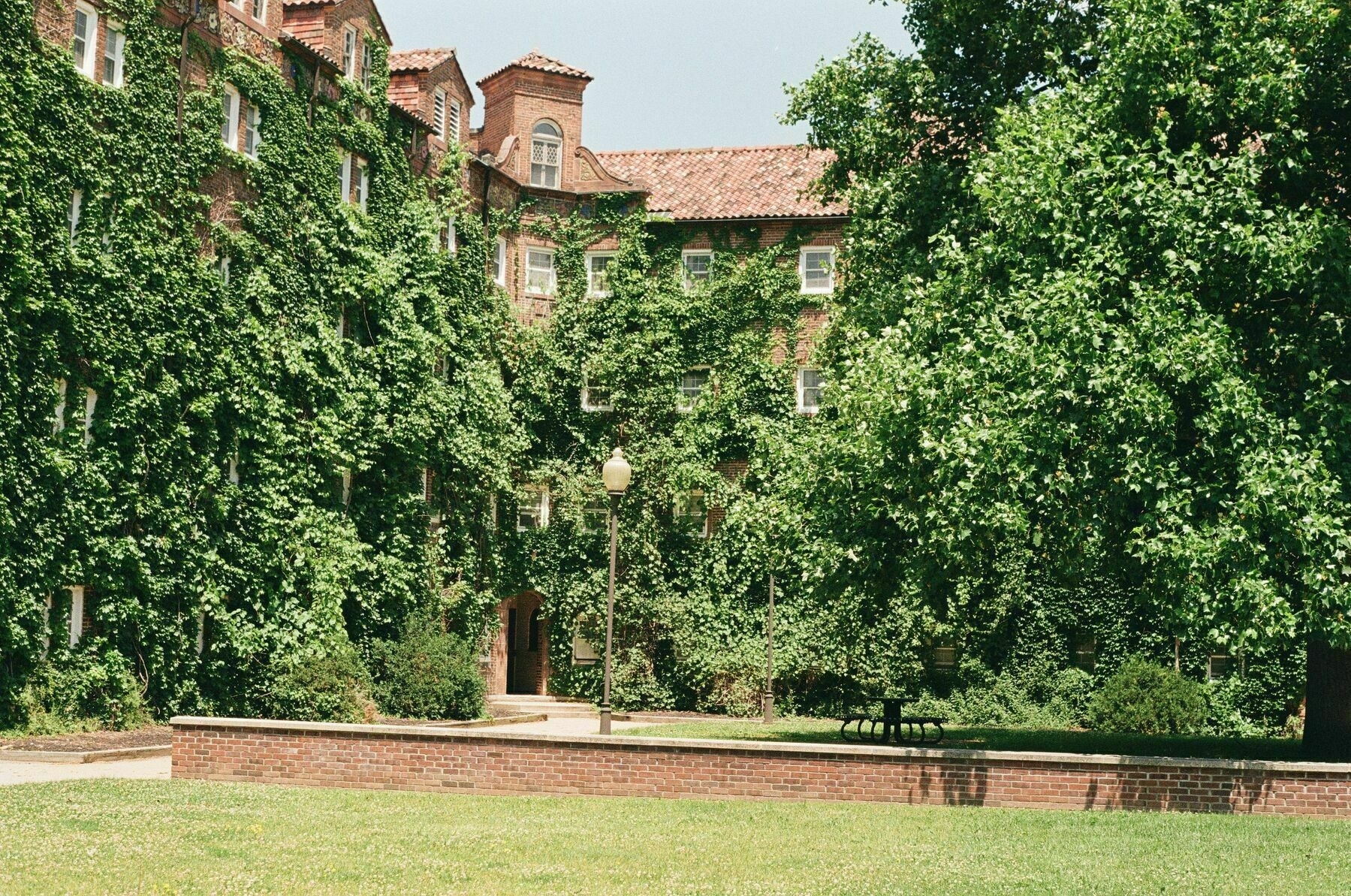 The courtyard of Devereux Hall, the oldest building (I think) on campus. Thomas Merton lived here (though on the other side of the building) when he taught at St. Bonaventure just before joining the Trappists. I love how the building almost entirely consumed with ivy.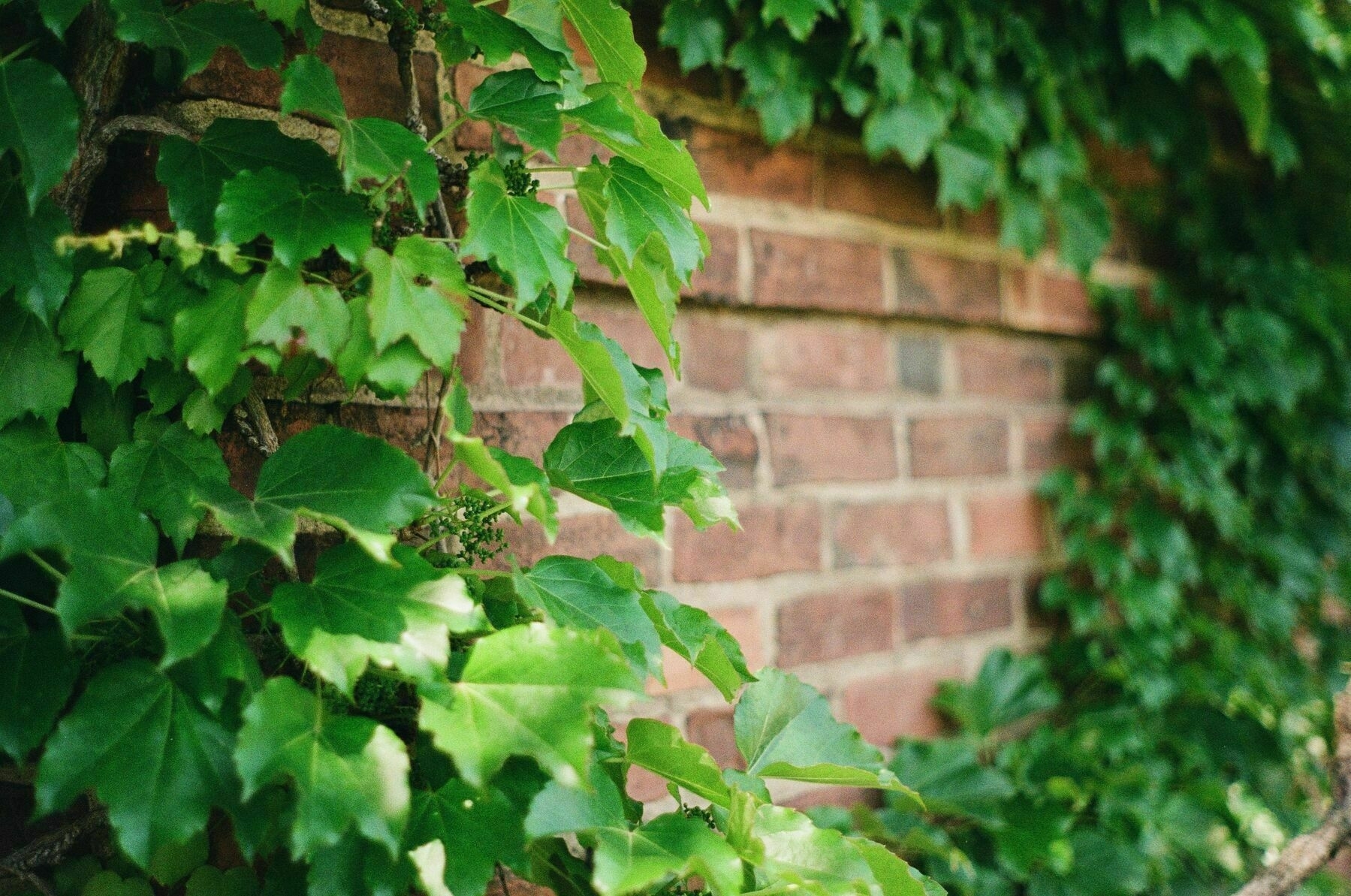 A detail of the ivy that hangs from Devereux Hall. This is, I think, my favorite of the set; the colors here (especially the green of the ivy) are more vibrant, and the light dances off the ivy.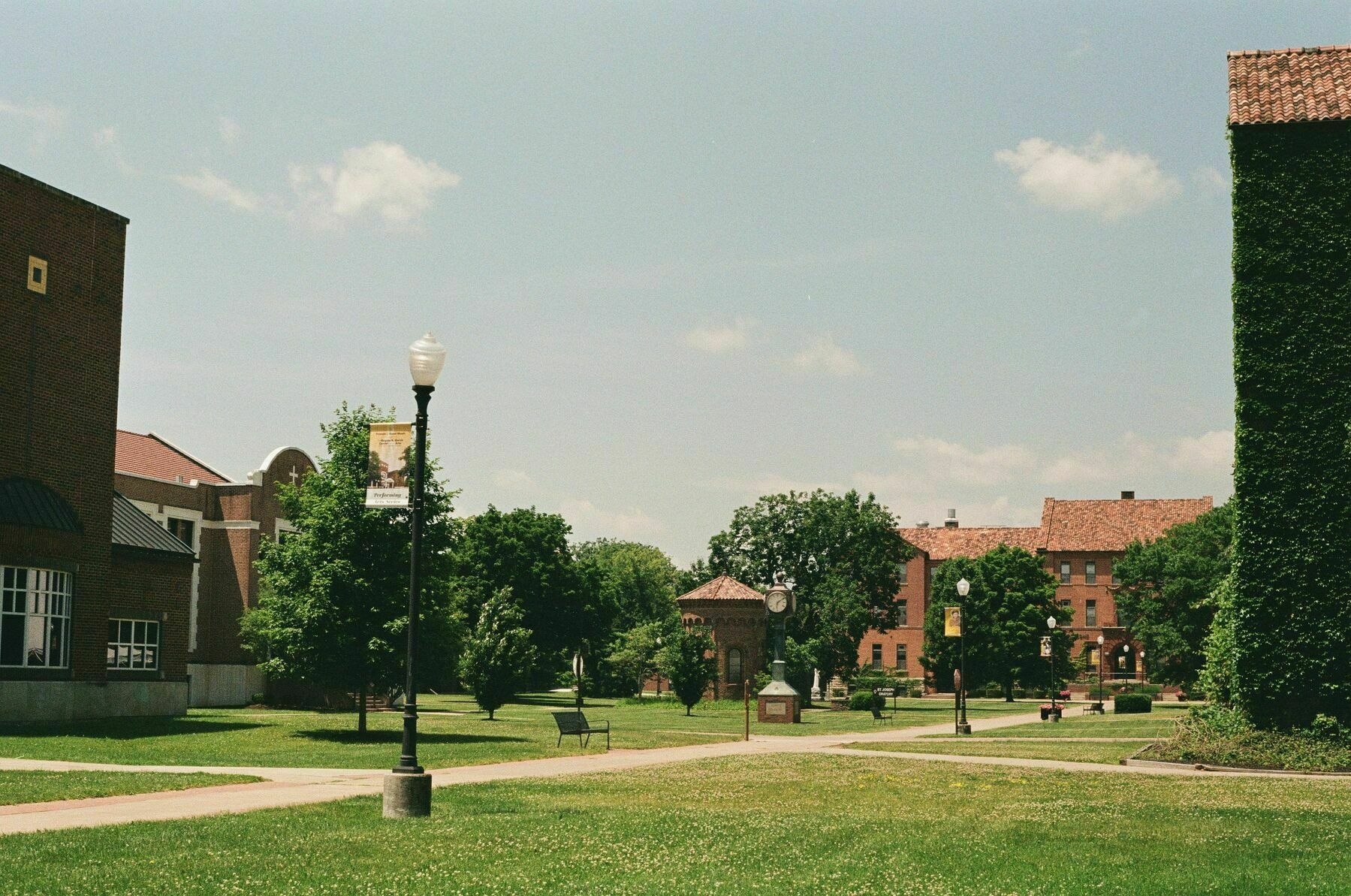 The main quad.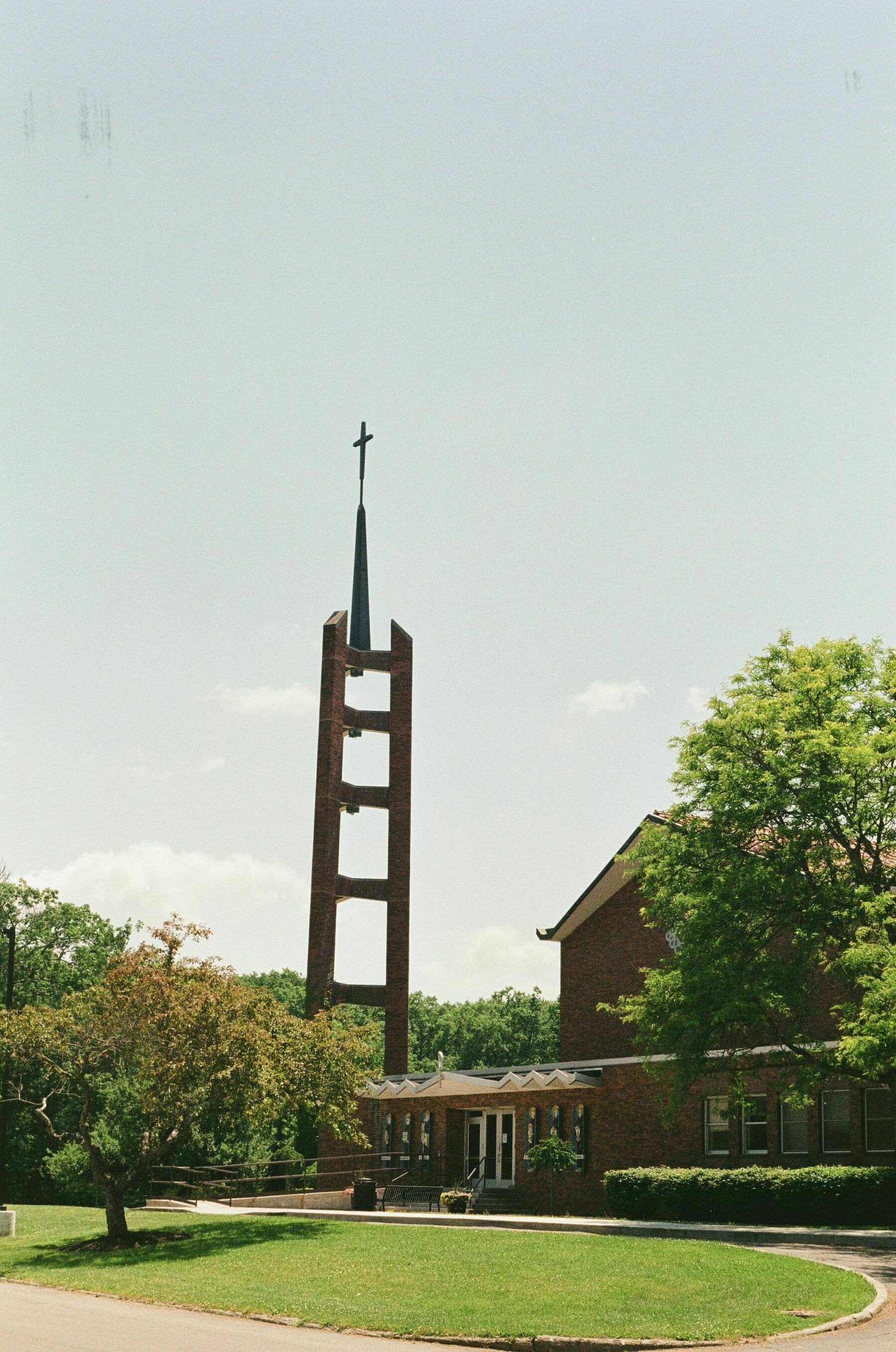 And finally, the bell tower and university chapel. The bells are missing (I think they were taken down for some repair).