Had a great time last night seeing Lucy Dacus and The National. It was, start to finish, one of the best concert experiences I've ever had. The venue was very well organized, the setting was beatiful, and the crowd was energetic without being obnoxious.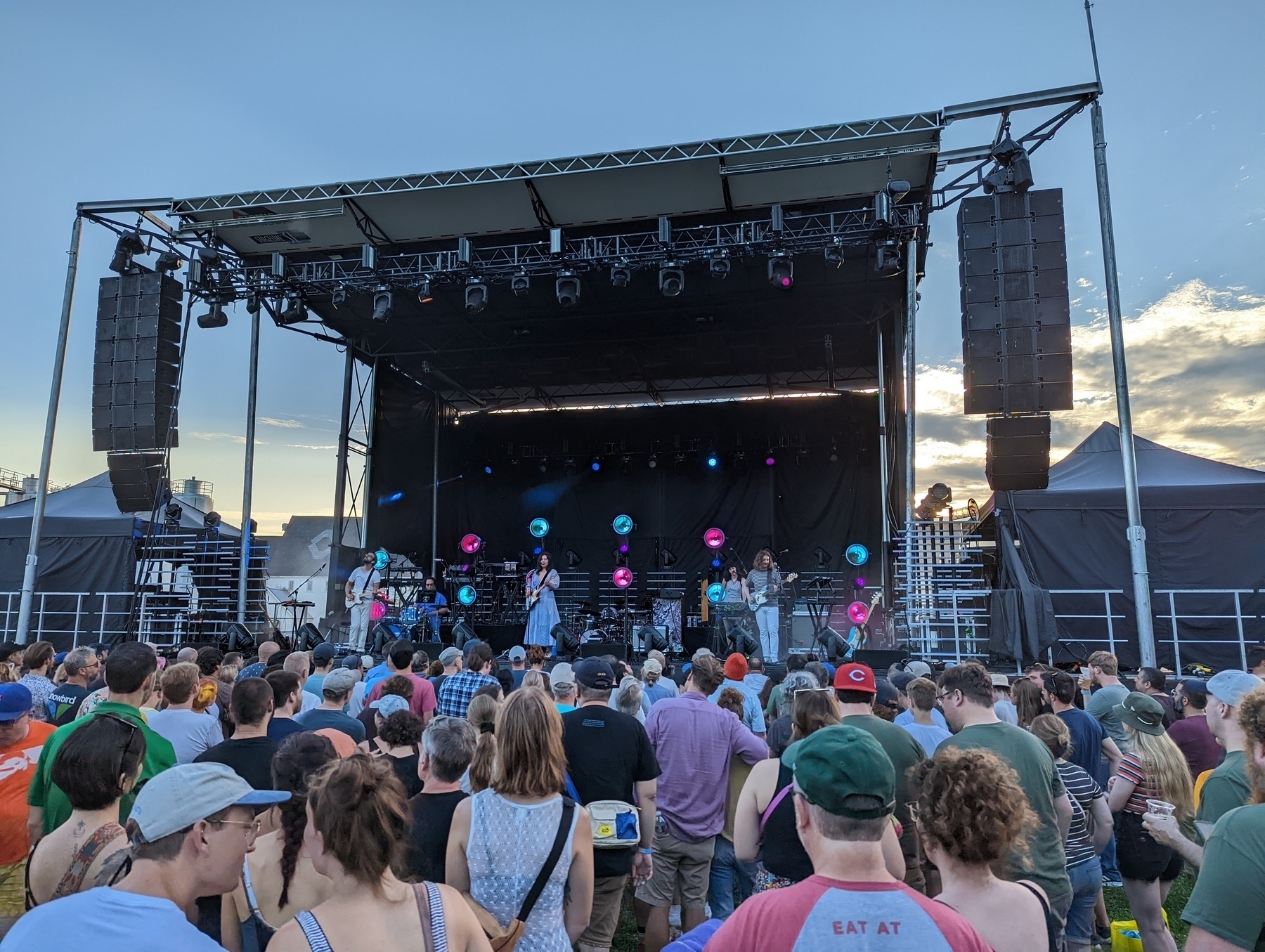 Lucy Dacus performing "Kissing Lessons."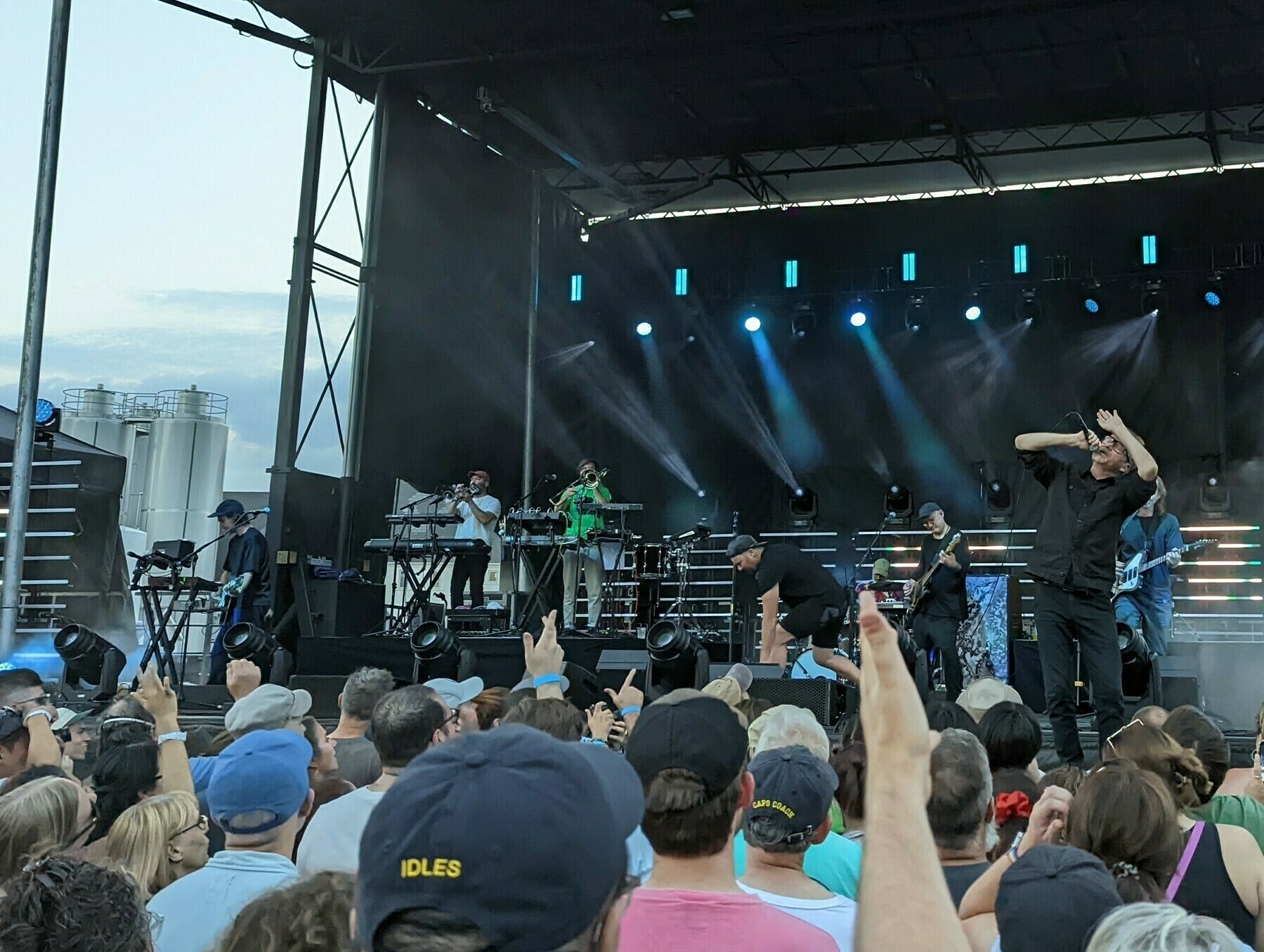 I love how dramatic Matt Berninger is.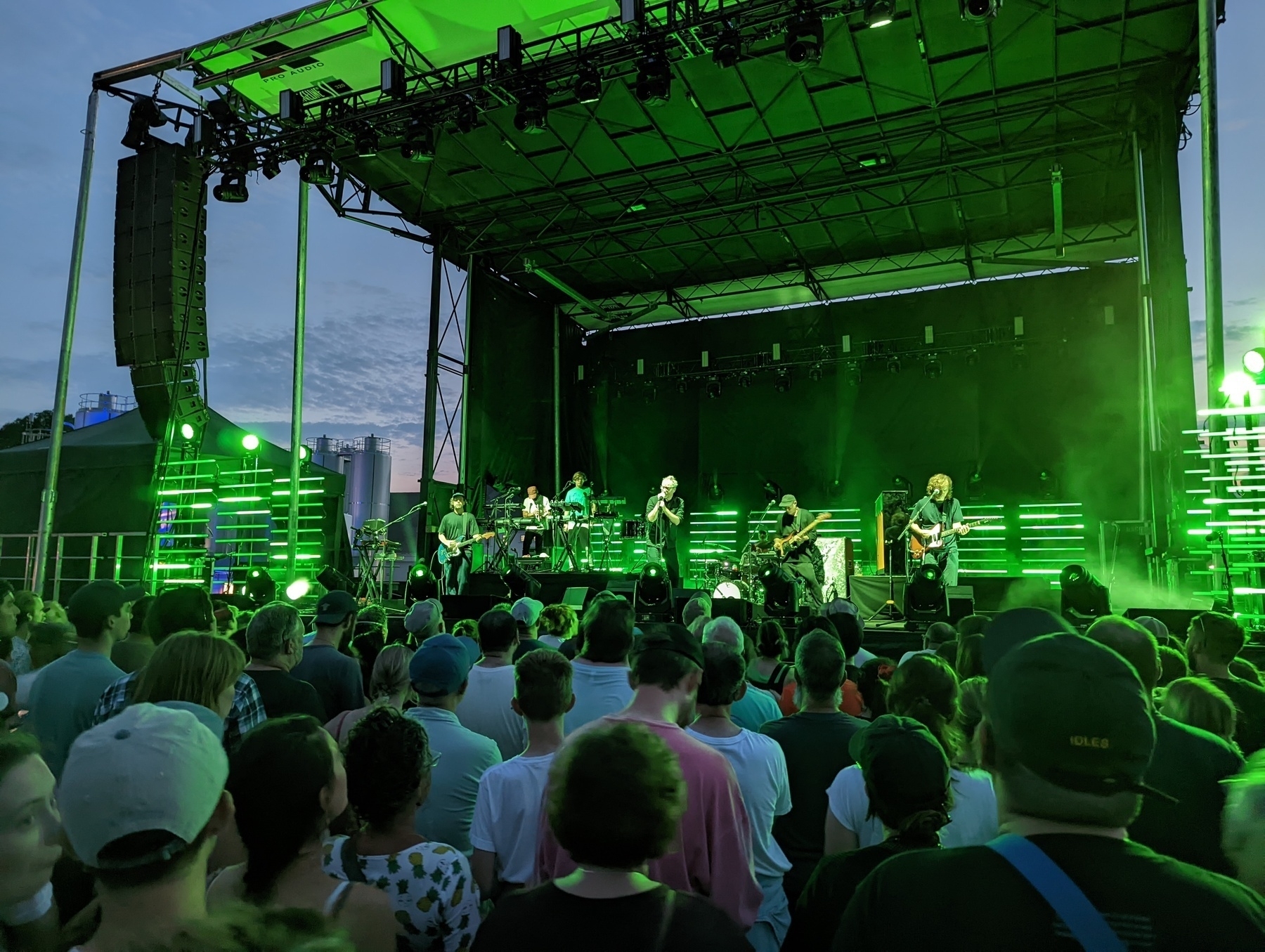 "Conversation 16", which Aaron Dressner introduced as their "creepy" song. (As Jacqueline pointed out, a Disney villain would approve of the green lighting.)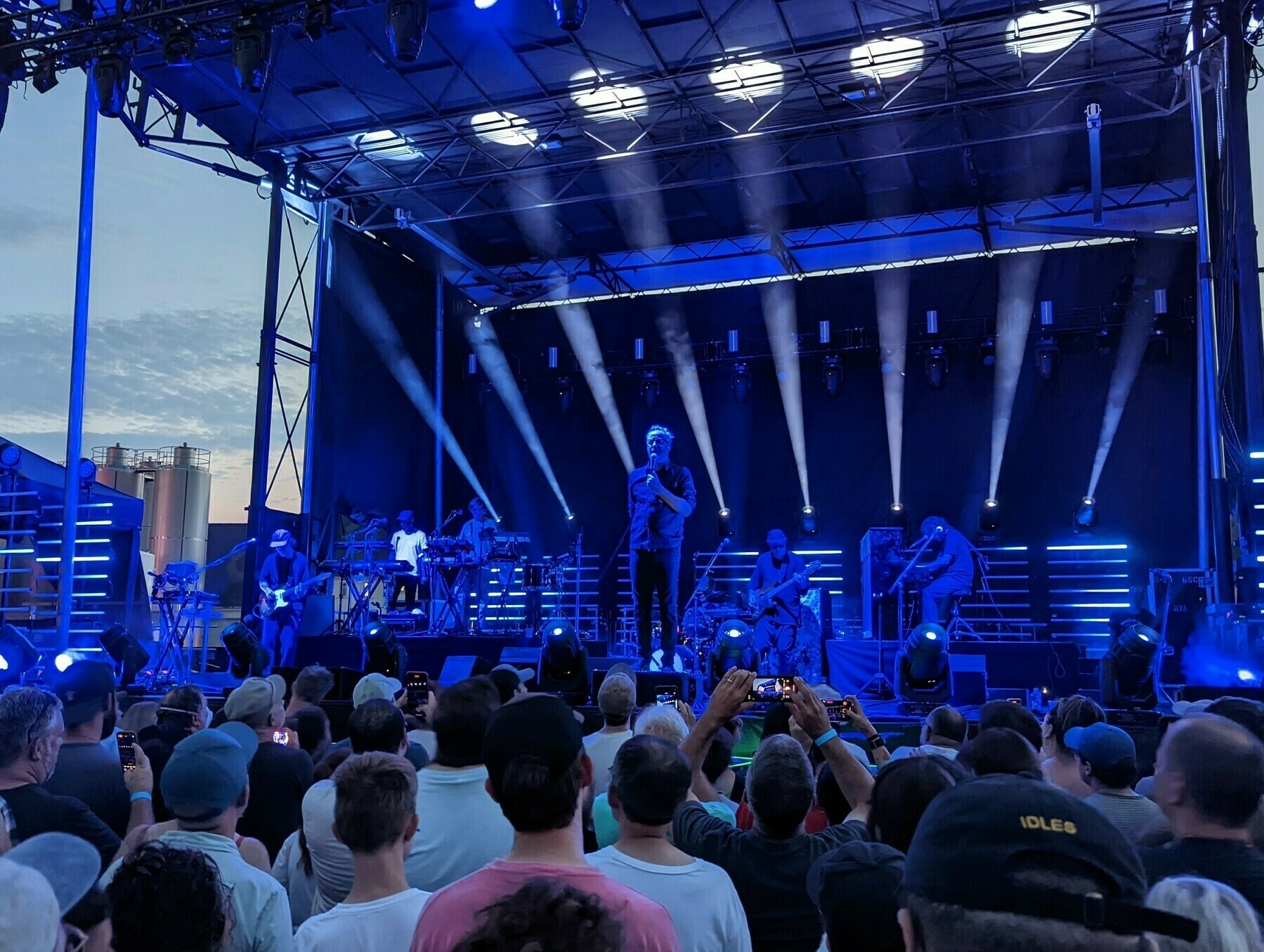 He would often stand on one of the stage monitors and just gaze out into the middle distance.
You can find setlists for Lucy Dacus and The National here and here. 🎵